What Makes Costa Elena Unique?
Buying Costa Elena property is a dream for many, but what makes the area such a sought-after destination? Learn more here.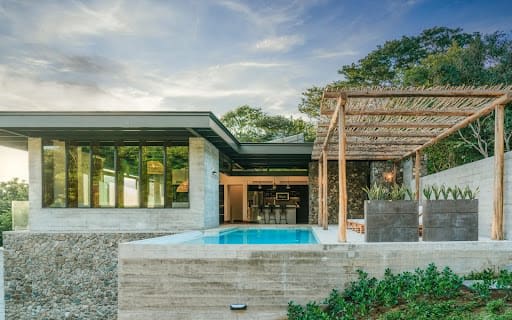 Perhaps you've heard about
Costa Elena
, a popular beachfront destination in the northwestern corner of Costa Rica. If you haven't yet experienced the area for yourself, it can be hard to understand why so many people are choosing to invest in
Costa Elena
property. This article will give you a brief introduction to this wonderful resort community, which you'll find helpful as you consider if the area is the right fit for you.
1.
The beaches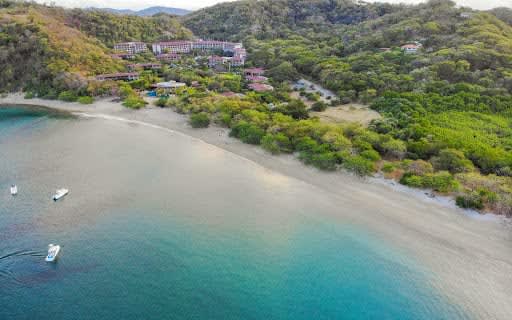 You'll find over 10 miles of coastline at Costa Elena, spread out over 4,000 acres. The beaches neighbor stunning mountains and steep cliffs, and the experience is breathtaking. Many Costa Elena homes feature views of the ocean, and they sit close enough to the water that you can walk over anytime you want. Some of the best beaches in Costa Elena and the surrounding area include Norsara, where you're likely to see sea turtles poking their heads out of the water, and Puerto Soley, which is often quieter and more peaceful than many popular tourist beaches. Playa Carrillo is also a great choice, where you can sit under a palm tree as you watch the calm waters come up onto the shore. Finally, the white sand at San Juanillo beach makes it the ideal choice for taking pictures. You can also find plenty of spots to snorkel, scuba dive, and fish in the area.
2.
The accommodations
Most people who purchase property at Costa Elena choose to live in one of the
Bay Villas
. These contemporary-style villas were designed by a team of internationally-renowned architects and several top interior designers from across the globe. Each villa features a heated tempered pool overlooking the ocean, along with a massive luxury kitchen and floor-to-ceiling windows. The primary bedroom offers plenty of space to relax at the end of the day, and each villa has three additional bedrooms. Some units even offer an additional one-bedroom bungalow that is disconnected from the rest of the property. All units are fully furnished and include towels, linens, and glassware. They utilize eco-friendly appliances powered by solar energy and a backup generator. You'll enjoy spending warm Costa Rican evenings lounging with family and friends in your private outdoor living spaces and cooking delicious meals on your built-in barbecue. Contact the resort to discuss pricing and availability for your villa.
As fantastic as these villas are, some people opt for a custom build on Costa Elena land. If you're interested in this, you can shop for a plot on resort property. You'll still enjoy close proximity to the beaches and to the members-only clubs. Prices start at $500,000, but most lots cost $1 million or more.
3.
The resort clubs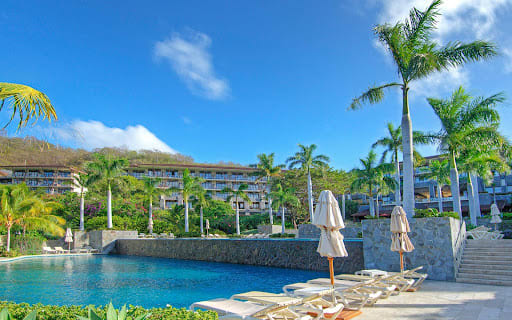 There are several top-notch clubs to choose from in the Costa Elena area. One local favorite is the Ocean Club, where members can enjoy the on-site restaurant, multiple fitness rooms, and private hiking and biking trails. Nearby, you'll find numerous private beaches specifically for Ocean Club members. You can also travel to the Dreams Las Mareas resort to enjoy its gorgeous infinity pool and dine at one of its five on-site restaurants.
4.
The local community
You will enjoy your time in Costa Elena no matter how long you choose to stick around. Costa Rica is a popular vacation destination, and many choose to retire to the area as well. Residents appreciate the nation's vibrant culture and the strong healthcare system. The climate is pleasant throughout the year, and you can expect warm weather in all seasons. If you're coming to Costa Rica from the US, you don't need a Visa as long as you can provide a return ticket within 90 days of entrance. For longer stays, there may be some paperwork required. Costa Elena is a short drive from the Liberia International Airport, making it easy for part-time residents to travel back and forth from the resort.
5.
The opportunity to maximize your investment
Investors have circled Costa Elena for several reasons — many of which you've already read about in this article. Many owners of Costa Elena property occupy the residence as a part-time or vacation home, and they rent out the property while they are elsewhere. Since Costa Elena is such a hot vacation destination, they can recoup a significant portion of the money they put into the house upfront.
6. The opportunities for leisure and adventure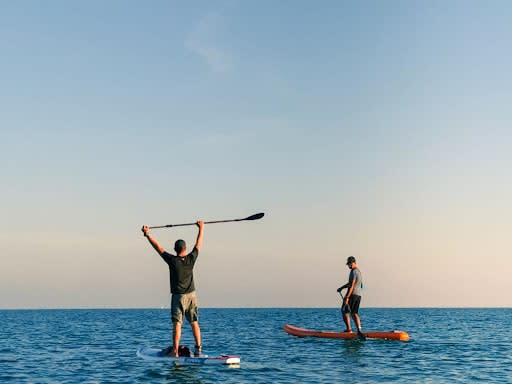 Costa Rica isn't a large country, and you can travel to various locations and sites in surrounding towns with relative ease. You'll want to make plans to experience all that Costa Rica has to offer. Take a tour of
Cafe Tio Leo
, and learn about how they roast their delicious coffee beans. Travel to
Ponderosa Adventure Park
to feed giraffes, zipline over waterfalls, or paddle a single or double raft across the lake. Speaking of waterfalls, if you've never witnessed the natural beauty and serenity of
Parque Nacional Rincon de la Vieja
, make this a priority on your next trip. Finally,
Volcano Brewing Company
produces delicious craft beers, and you never know when they'll have a new offering on tap.
7. Guanacaste
Costa Elena is part of the Guanacaste province, which makes up most of the northwestern corner of Costa Rica. This area is known for its striking natural beauty, evidenced not only by the pristine beaches but also by multiple live volcanoes. Make plans to check out the national parks in the area, such as Rincon de la Vieja Volcano. Here, you'll see multiple sulfur springs and boiling mud pots.
Reach out to Costa Elena to learn more
If you have more questions about
Costa Elena
, or if you want to learn about available villas or homesites, you can
reach out directly to the resort
. They will give you all the information you need, and they can answer whatever questions you might have. They are passionate about life in
Costa Elena
, and they look forward to welcoming you into the community.