A Complete Guide to Getting Outside in Costa Rica
When you are in a country as beautiful as Costa Rica, you want to explore it all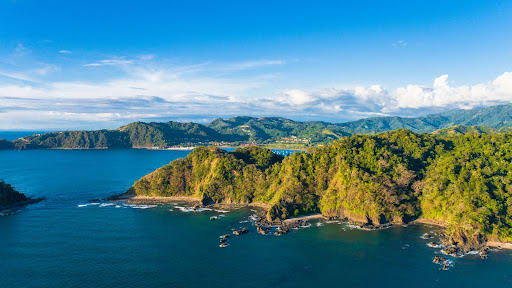 Costa Rica is a gorgeous country with pristine beaches, rainforests, and volcanoes. It is a country where exploring the outdoors exposes you to rich biodiversity and stunning scenery. The coast is lined with a variety of pristine beaches, but some have breaks loved by surfers, and others have calm waters for swimming and snorkeling through coral reefs. Below is a complete guide for getting out and enjoying nature in Costa Rica.
Monteverde Cloud Forest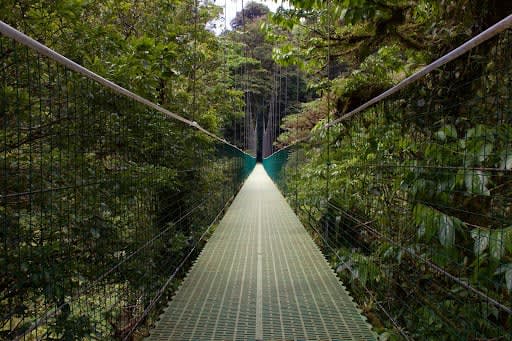 Monteverde is known as the national park where you can touch the clouds! This biological preserve is one of the most important in the world as only 1% of the remaining forests in the world are cloud forests. A cloud forest is an area where the clouds intersect with the mountain ranges, and this one is on the Tilaran Mountain Range, 5,000 feet above sea level. The environment created allows for an incredible diversity of vegetation and animal life. Monteverde Cloud Forest has 2.5% of the world's biodiversity and 50% of Costa Rica's. Walking tours are available, day and night, so that you can see the entire splendor of the cloud forest.
Arenal Volcano National Park
There is enough to do in Arenal Volcano National Park to plan a whole vacation without leaving the area. You can relax on a Safari Float and learn how to make homemade tortillas. Or you can go whitewater rafting and rappel down the side of rocky cliffs. There are zip lines and canopy tours through the rainforest, or you can take a leisurely walk through the hanging bridges. Horseback riding and night tours are available so you can see the nocturnal animals of the rainforest. Arenal is one of the
national parks
with the most extended list of fun activities.
Arenal Volcano
The Arenal Volcano in Costa Rico was active until 2010. It's an impressive site, with a perfectly conical shape that towers over the island at 5,437 feet high. A hike through the area will take you around the volcano and through a rainforest where you can view animals in their natural habitat. The volcano's geothermal activity feeds eight hot springs.
La Fortuna Waterfall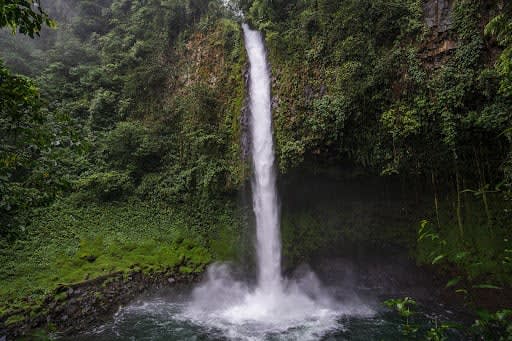 At the base of the Chato volcano is the 75-meter-tall La Fortuna Waterfall. It is a hike to reach the waterfall, but the path has areas to rest and enjoy the views of Arenal Volcano National Park. As you climb the 530 steps, you will see the biological reserve and tropical rainforest from a unique vantage point. Once you reach the top, you can swim in the crystal-clear Fortuna River.
Manuel Antonio Park
The Spanish name for the park is Parque Nacional Manuel Antonio Park. It is a gorgeous area along the Pacific coast with white-sand beaches, coral reefs, and tropical rainforests. There are trails available through the forest where you will see monkeys, sloths, and brightly colored tropical birds. The park has ATV tours, Canopy tours, and walking tours through butterfly gardens, medicinal plant gardens, and more. Night tours are also available.
The park has two beaches, Playa Manuel Antonio and Playa Espadilla Sur. Both are pristine with clear water, perfect for swimming and snorkeling. Catamaran tours are available during the day for dolphin and whale watching and in the evening for romantic sunset cruises.
Tubing
Hop on a rubber inner tube and relax as you float through the river and enjoy the views of the forest. The most popular and original spot for tubing is along the Rincon de la Vieja Volcano. Both national parks have rivers suitable for tubing, and several reputable companies provide guided tours with all the amenities and tools you need for a fun ride down the river.
Gorgeous beaches
Costa Rica has several gorgeous beaches, some are great for surfing, and others are best for relaxing and snorkeling. Jaco Beach and Playa Hermosa near Jaco are the most popular beaches in Costa Rica and great places to
surf
. Jaco is a vibrant area with active nightlife nearby. There are four Playa Hermosa beaches in Costa Rica, and the one near Jaco is best for experienced surfers. Beginning surfers prefer Tamarindo Beach, near the town of Tamarindo. Another surfing area is Dominical Beach, the only beach with year-round lifeguards.
The best beaches for relaxing and snorkeling are Conchal Beach and Langosta. Humpback whales and sea turtles migrate to Uvita Beach and Hermosa Beach. There is an expansive coral reef along the "Whale's Tail" of the South Pacific Coast in Marino Ballena National Park. The small Montezuma Beach is great for tide pooling and has a gorgeous view of the jungle behind it. Samara Beach is well-suited for families, and San Juanillo Beach has calm water, perfect for swimming.
The islands
Costa Rica has more than a hundred islands, but two of them are open for visiting. Day trips to Isla del Cano or Isla Tortuga include snorkeling and sea diving through clear waters. While you are boating out to the island, you can watch the dolphins and whales if it is during their migration season. On the islands, you can hike through the gorgeous area, rent jet skis and paddle boats, or relax on the
beach
.
Golf courses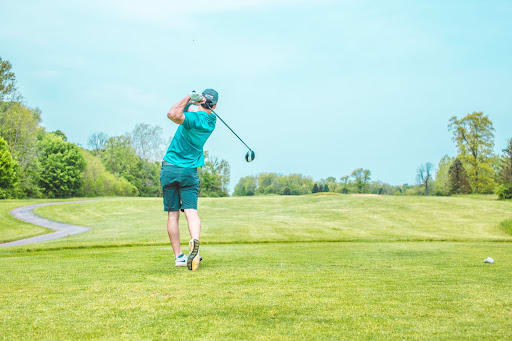 There are several golf courses in Costa Rica, some along the beach while lush forests surround others. The Four Seasons Resort has an Arnold Palmer-designed golf course on the hillside of the Peninsula Papagayo. The Westin Reserva Chonchal is an all-inclusive golf resort and spa. The course has rolling terrains, lakes, ravines, and ocean views. The course at Hacienda Pinilla is relatively flat, and you may spot a monkey or a tropical bird during your game as it is an Audubon Cooperative Sanctuary.
Cariari Country Club is Costa Rica's first golf course. It is a private club with tennis courts, restaurants, and fun events year-round. Parque Valle del Sol is a golf and tennis community outside San Jose. It is a popular community for retiring Americans and those who want vacation property to become their someday-forever property.
Find your dream Costa Rica real estate with Costa Elena
If you are looking for a dream vacation home in Costa Rica, the team at
Costa Elena
is happy to answer your questions. Costa Elena is a resort community in
North Guanacaste
that appeals to people of every age.