Top 4 Reasons You Should Buy Property in Costa Rica
In addition to having a retreat in a luxurious vacation oasis, there are financial benefits to owning real estate here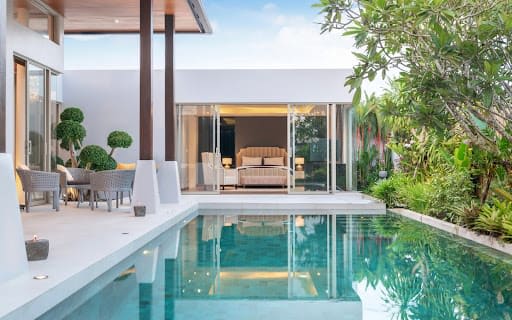 Costa Rica is friendly to foreign investors and vacationers and is a delightful retreat for aspiring homeowners. The real estate market is at an accessible level, and values are increasing, ensuring a good return on your investment. Below, find all the reasons it's a good idea to invest in Costa Rica real estate.
Desirable location
Several U.S. cities, such as Miami, Dallas, Charlotte, and Chicago, have direct flights to Costa Rica, and flights are often less expensive than many national options. The location of Costa Rica allows for warm and sunny weather almost every day.
With a coastline on the Caribbean and the Pacific Ocean, there is a beautiful variety of pristine beaches to enjoy. Each contributes to the culture, with a Jamaican flair present on the Caribbean side and Latin American influences on the Pacific side. The entire country is easily accessible for day and weekend trips, with the farthest points about a ten-hour drive apart.
Beaches
One of the best beaches on the Pacific Coast is in the province of Guanacaste. Playa Hermosa and the Santa Teresa Beach on the Nicoya Peninsula are famous for surfing. Playa Conchal has calm water for swimming and clear water for snorkeling. The most famous beach is likely Whale Tail Beach, a thin strip of land with a beach on both the Pacific and Caribbean sides. Playa Flamingo is a quiet, white sand beach with calm water. A more extensive quiet beach with warm, clear water is at Playa Carrilo. In sum, Costa Rica has plenty of delightful beaches, and you can explore them all quite easily.
Unique things to do in Costa Rica
Costa Rica contains a wealth of biodiversity. The ecosystems in Costa Rica are unlike anywhere else in the world. It is a small country, about the size of West Virginia, but it contains
6%
of the world's biodiversity. To put that into context, the United States, which is
74 times
bigger than Costa Rica, only has
13%
of the world's biodiversity.
Manuel Antonio National Park
Some of the most extensive beaches are in
Manuel Antonio National Park
. It is a popular location for viewing wildlife. Monkeys, butterflies, and tropical birds are abundant in the area. Guided tours are offered throughout the park, and zip lines are available for the adventurous. Catamarans are ready to take you out to see the dolphins.
Arenal Volcano National Park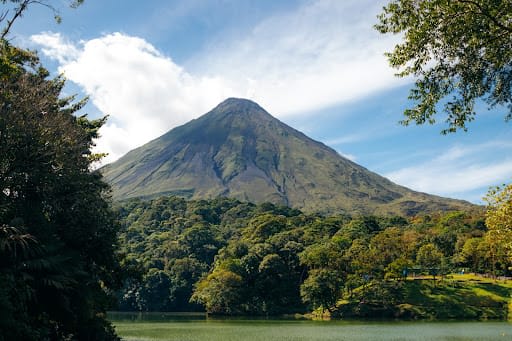 The Arenal Volcano is active and one of the most famous in the world. The surrounding
Arenal Volcano National Park
has the most diverse habitat, with approximately half of all of Costa Rica's animals residing in the area. The area has several hot springs and a gorgeous 200-foot waterfall. The Costa Rica Balsa River winds through the site and provides places for white water rafting to get your heart pumping alongside relaxing areas for tubing.
Monteverde Cloud Forest
Possibly the most unique attraction in Costa Rica is the
Monteverde Cloud Forest
, a forest in the clouds. It is a rare phenomenon that occurs in only 1% of the world. If you have ever wanted to walk among the clouds, this is your chance! The biodiversity in the area is incredible and includes varieties not found anywhere else in the world.
Costa Rica Real Estate
Real estate in Costa Rica is less expensive than in the United States. A home in the States that would cost you a million dollars might be less than $500,000 in Costa Rica. Laws are favorable toward investors. Real estate purchased personally and not by a corporation receives a
20%
discount on the Property Transfer Tax.
The key is to work with a trusted real estate agent. Scams can happen in any industry and any country, so it is always good advice to research whom you work with. This is also true when buying real estate in a foreign country. Be sure to vet every professional you work with and double-check references thoroughly.
Rental income
Tourism is alive and well in Costa Rica. People come from Europe, America, and across the world to explore the attractions found only in Costa Rica. Thus, renting your property when you are not using it, or owning additional rental property, can be a lucrative source of income. In popular areas like Santa Ana, San Jose, and Escazu, rental income averages a
7.5%
return on investment.
Owning rental property
The
laws
around owning rental property in Costa Rica favor the landlord. The tenant must pay all utilities, and they could also be responsible for HOA fees and other fees associated with a condominium. Landlords are required to be registered with the Tax Ministry. The security deposit is typically equivalent to one month's rent. Standard rentals, meaning those used as permanent homes for residents, require a three-year lease. Real estate rented for tourism is exempt from the minimum three-year term.
Short-term rentals
Short-term rentals are typically defined as rentals that are less than one year. Vacationers may rent for a long weekend or a couple of weeks. Retirees who wish to escape the cold winter months may rent for three to six months.
Thanks to the many available services, like Airbnb, renting and managing short-term rentals is relatively easy. Payment is collected, often in full, before the unit is rented. If the renters don't show up or if they damage the property, the landlord can withhold funds and charge their credit card for damages. Real estate agents can assist with short-term rentals, though they typically only get involved if they have a property management business or if the rent is over
$800
/month.
Legal documents
English is spoken throughout Costa Rica. The official language is Spanish, which means all legal documents will be in Spanish. You can ask for a copy in English and have a bi-lingual attorney read and explain the document to you. Always be sure you understand everything in the legal document before you sign.
Work with a reputable real estate agency
Costa Elena has a partnership with the Guanacaste Development Company which built luxurious resorts and country clubs in Nicaragua, Panama City, and Costa Rica. Costa Elena Resort Community has homesites with ocean views and villas on the bay available. They are happy to answer your questions about investing in real estate in Costa Rica.