Top 7 Tips for Buying a Second Home in Costa Elena
Before you buy a second home in Costa Elena, prepare yourself for the process by reading through these tips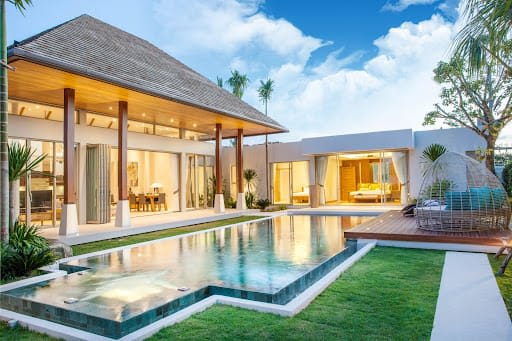 You'll find some of the most pristine beaches and stunning mountain views in the entire country of Costa Rica when you visit
Costa Elena
. The
local amenities
include several beach clubs and multiple hiking trails. It's easy to understand why many people purchase vacation homes or investment properties at a
Costa Elena resort
. If you're considering taking that step for yourself, here are a few tips that will prepare you for what's ahead.
1.
Prepare for the process
Buying a second home — especially when it's in another country — takes a significant amount of time and energy. The outcome is well worth it: imagine how it will feel to spend time regularly in one of the most wonderful resort communities you'll find anywhere in the world. However, your purchase won't happen overnight, and there will be several calls you have to make and forms you have to complete. Commit to remaining diligent and patient throughout the entire process, and keep the end goal in mind as you move forward.
2.
Get your finances in order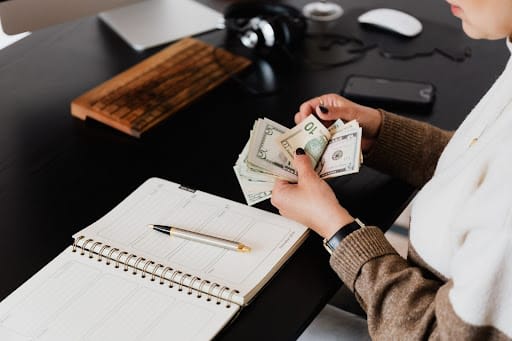 To purchase a Costa Elena property, you might need a jumbo loan. Typically, a jumbo loan requires a more extensive background check and tighter restrictions around debt-to-income ratio and credit scores. An online
mortgage calculator
will help you envision what your monthly payment might be. Remember that some lenders will assign a higher interest rate for a second mortgage. However, interest rates vary from lender to lender, so give yourself time to shop around and find the best possible rate for your purchase.
3.
Determine what property is best for you
When buying a home at Costa Elena, you have multiple options to choose from. If you want a move-in ready home, your best bet is a Bay View villa. These luxurious homes were designed by internationally-renowned architects and decorated by some of the top interior designers in the world. Each one was built with an open concept, and they all boast private outdoor living spaces, heated pools, and a stunning ocean view. The master bedrooms are spacious, and some villas even have a one-bedroom bungalow detached from the main property. The luxurious kitchen is fully stocked with all the glassware and cutlery you'll need, and every property has linens and towels provided. If you're interested in a bay view villa, the first step is to contact the resort directly to learn about pricing and availability.
While living in a Bay View villa sounds like a dream and provides an experience to match all of your expectations, some people ultimately choose to build a custom home on one of Costa Elena's open lots. These lots also feature ocean views and prime locations adjacent to the beach. Lots start at $500,000, but most options exceed $1 million. You can contact the resort to learn more about the available lots.
4.
Think about how to maximize your return
As you think about what sort of value your property will develop over time, consider speaking with a local realtor to learn more about the current market. They may have insight into how the market will shift or change in the future and can educate you on how your property's value may grow over time. This can give you a better understanding of what price you may be able to command one day on your Costa Elena investment.
Also, you likely won't spend most of your time in your second home, so what will you do with the space when you aren't around? This can be a great way to develop passive income and maximize the investment in your home. Many people choose to rent out their Costa Elena property rather than leave it vacant when they aren't around. Keep in mind that if you pay taxes in the US,
you must report rental income
when you rent out the property for more than 14 days in a given calendar year. If you rent the property for fewer than 14 days, you don't have to report rental income, but you won't be able to claim any other deductions on the home besides property taxes and interest on your mortgage.
5.
Learn about life in Costa Rica
Most Costa Rica residents describe the country as a wonderful place to live. The culture is vibrant, and the healthcare system generally receives very positive remarks for both quality and affordability. There is always plenty to do, thanks to the multitude of outdoor attractions and the pleasant weather throughout the entire year. Remember that you must complete Visa paperwork if you're a US resident and you're planning to stay in the area for more than 90 days.
6.
Learn about Costa Elena's amenities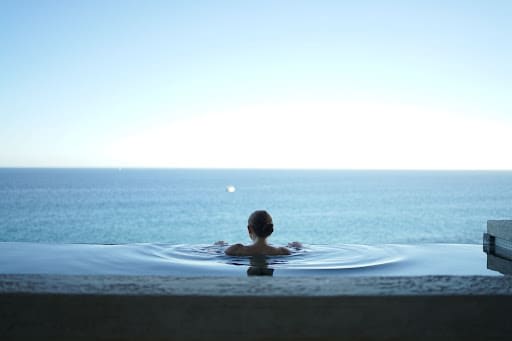 One of the most popular amenities on-site at the Costa Elena resort is the nearby Ocean Club. The Ocean Club's membership program offers access to multiple pools, hiking and biking trails, and several on-site restaurants. You can get in a workout at one of their private fitness rooms or utilize the concierge. The infinity pool at the Dreams Las Mareas Resort will take your breath away, as will the elegant dining experience at each of the resort's restaurants.
7.
Speak to an agent at the resort
Once you decide you're ready to move ahead with your plans to purchase
Costa Elena resort
property, you can reach out directly to the resort. They will let you know about any available listings, and they will answer any questions you have about the community. They can also tell you about membership opportunities at one of the nearby beach clubs, and they will give you a full list of the benefits that are included with your membership. They are looking forward to helping you throughout the process of purchasing your new home in
Costa Elena
.